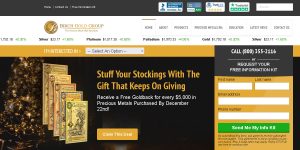 Considering a gold IRA with Birch Gold Group? Here's what you need to know before making your decision.
Most retirement accounts center on stocks and bonds, as the stock market has continually risen. Even though this might be a secure long-term strategy, it could backfire if the economy unexpectedly declines. People often diversify their retirement investments to avoid losing money when they have to make withdrawals during tough economic periods; that's why some are thinking about investing in precious metal IRAs such as those offered by Birch Gold Group.
Is Birch Gold Group the right investment for you? In this comprehensive review, you'll discover their fees, what sets them apart from other companies, and how they compare to similar gold IRA companies. Keep reading to get all the information you need before making a decision.
What is Birch Gold Group?
Birch Gold Group is a gold and precious metals IRA provider, focused on helping their clients grow and protect their retirement savings. They're based in Burbank, California, and were founded in 2003. The minimum investment required to open an account with them is only $10,000, which is one of the lowest among gold IRA companies. Birch Gold offers a range of services geared towards helping their clients make the most out of their retirement savings.
You can open a new retirement account or rollover an existing one with them. They offer coins and bullion in gold, silver, platinum, and palladium. You can use the precious metals to fund a precious metals IRA or for individual ownership.
You can store your precious metals in several secure locations. For non-IRA precious metals, they offer shipping that is fully insured with discreet packaging to ensure your shipment arrives without being damaged or lost.
Hence, when you're ready to sell your gold and other metals, instead of going through the trouble of finding someone who will purchase them from you, Birch Gold Group may be willing to buy them back themselves.
Is Birch Gold Group a legitimate Gold IRA company?
There's no need to worry, Birch Gold Group is a perfectly legitimate company. To put your mind at ease, they have amazing reviews; a 5-star rating from the Better Business Bureau, an AAA rating from the Business Consumer Alliance, and a 5-star rating from Trustlink.
Birch Gold Group Features
Outstanding customer service

Reduced fees

A lower minimum investment of $10,000
Now that you're acquainted with Birch Gold Group and what they do, let's investigate their features more closely.
Precious Metals IRA
Birch Gold Group is most commonly known for its Precious Metals IRA, which allows investors to put their money into gold and other precious metals with certain tax benefits. With Birch Gold Group, you're not limited to just gold and silver like some other providers–you have four different metals to pick from:
Gold

Silver

Platinum

Palladium
The Precious Metals IRA is a retirement account that allows you to invest in assets such as gold. With this type of account, YOU get to choose how to invest your money, unlike other accounts like 401(k)s where your employer makes investment decisions for you.
Typically, retirement investment accounts that offer tax advantages have limits on what types of investments you can make. These restrictions are imposed by the account custodian and the IRS. If you want to invest in something other than stocks and bonds, you usually have to find a provider that offers your chosen investment. That's where Birch Gold Group's Precious Metals IRA comes in.
It's a fact that inflation is currently at its highest in 40 years. If you've felt like prices for groceries, gas, and housing have been going up lately, it's not just in your head. Inflation rates have been over 8% in 2022– the highest they've been since the 1980s.
By investing your Individual Retirement Account (IRA) in gold and other precious metals, you minimize the effects that stock market volatility might have on your retirement savings. Precious metals appreciate independent of stock prices; when stocks go down, metal prices often go up. Gold is especially effective at combating inflation: Over long periods of time, gold's value has persistently outpaced inflation.
Gold is not only popular, but its value spans a variety of technologically industries- one example being the construction of computer chips. Its supply deficiency helps ensure it keeps and grows in value with time. If you have an existing retirement account, Birch Gold Group can help you roll it over into one of their precious metal IRAs.
Birch Gold Groups Storage Options

If you open a physical gold IRA, it's important to find a secure place to store your precious metals. The IRS doesn't allow people to keep IRA-related precious metals at home, and trying to do so can result in penalties from the government. Fortunately, Birch Gold Group has partnered with depositories that provide secure storage options for their customers.
With Birch Gold Group, you can have your precious metals stored with:
Brink's has locations in Los Angeles, New York City, and Salt Lake City. In contrast, Delaware Depository only has two locations: Wilmington, Delaware and Seal Beach, California.
Buy Precious Metals Directly
The IRS has strict requirements for the purity and authenticity of coins and bullion that can be used to fund a precious metals IRA, like the one offered by Birch Gold Group. These standards vary from one metal to another, so it can be time-consuming and difficult to determine whether the metals you want to purchase qualify for your IRA account.
Buying directly from your IRA provider is one way to avoid stress, as they are completely knowledgeable about what can and cannot fund your account.
Examples of what Birch Gold Group offers in terms of coins and bullion for both IRA purposes and personal ownership include, but are not limited to:
American Gold Eagles

American Gold Buffaloes

Canadian Gold Maple Leaves

American Silver Eagles

Silver Twin Maples

American Platinum Eagles

Platinum Bars and Rounds

Canadian Palladium Maple Leaves

Palladium Bars and Rounds
Along with many more.
Birch Gold Groups Buy-Back Program
Birch Gold Group guarantees that they will be the first ones you offer to sell your precious metals back to. They claim that they've always bought back the precious metals from past customers and suggests there's a good chance you'll have a ready buyer when it comes time to withdraw distributions from your IRA. Keep in mind, if you withdraw anything from your IRA before age 59 1/2, you're subject to a 10% tax penalty.
Shipping
The secure transfer of your metals purchases is key if you're buying for use outside of an IRA.
Birch Gold Group provides shipping options with insurance in packaging that's discreet, so no one will know what is inside until you receive it.
Birch Gold Groups Fees

When looking for the best gold IRA companies, make sure to check how much they charge in fees. Even a seemingly small fee can add up over time. Here are the fees associated with a Birch Gold Group precious metals IRA.
Account Setup Fee: $50 (one-time fee)

Annual Fees: $200 ($100 for Storage/Insurance and $100 for Management Fees)

Wire transfer fee: $30

Minimum Investment: $10,000

Minimum purchase: $10,000
Birch Gold Group has a very low minimum investment, especially compared to other providers. They also waive your first year's fees if you have an account over $50,000. Additionally, while their fees are around the same as most gold IRA providers, they tend to be lower than average.
Birch Gold Group vs Competitors
Now that we know pretty much all there is to know about Birch Gold Group, let's see how they compare to some of their top competitors.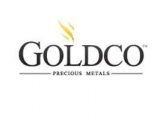 Annual Fee – $200
Minimum Deposit – $25,000
One-time Setup fee – $80
Buyback – Yes
Goldco is an IRA provider that, similar to Birch Gold Group, offers four services (gold, silver, platinum, palladium). They have comparable fees and a $25000 minimum required investment.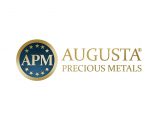 Annual Fee$200
Minimum Deposit – $50,000
One-time Setup fee – $80
Buyback – Yes
Augusta Precious Metals is a top-rated provider of precious metals IRAs, which offer investors the ability to invest in gold and silver. Augusta has great customer reviews, as does Birch. However, you should keep in mind that Augusta requires a minimum investment of $50,000. If you're looking to invest a large sum of money, Augusta Precious Metals would be the better option in terms of savings.
Bottom Line
Birch Gold Group is a reliable precious metals IRA provider that offers quality customer service, a lower minimum investment than most competitors, and only slightly higher fees. If you are interested in gold, silver, platinum, or palladium retirement investment opportunities, you will likely have a good experience using Birch Gold Group.